Engage Congo
SHUT UP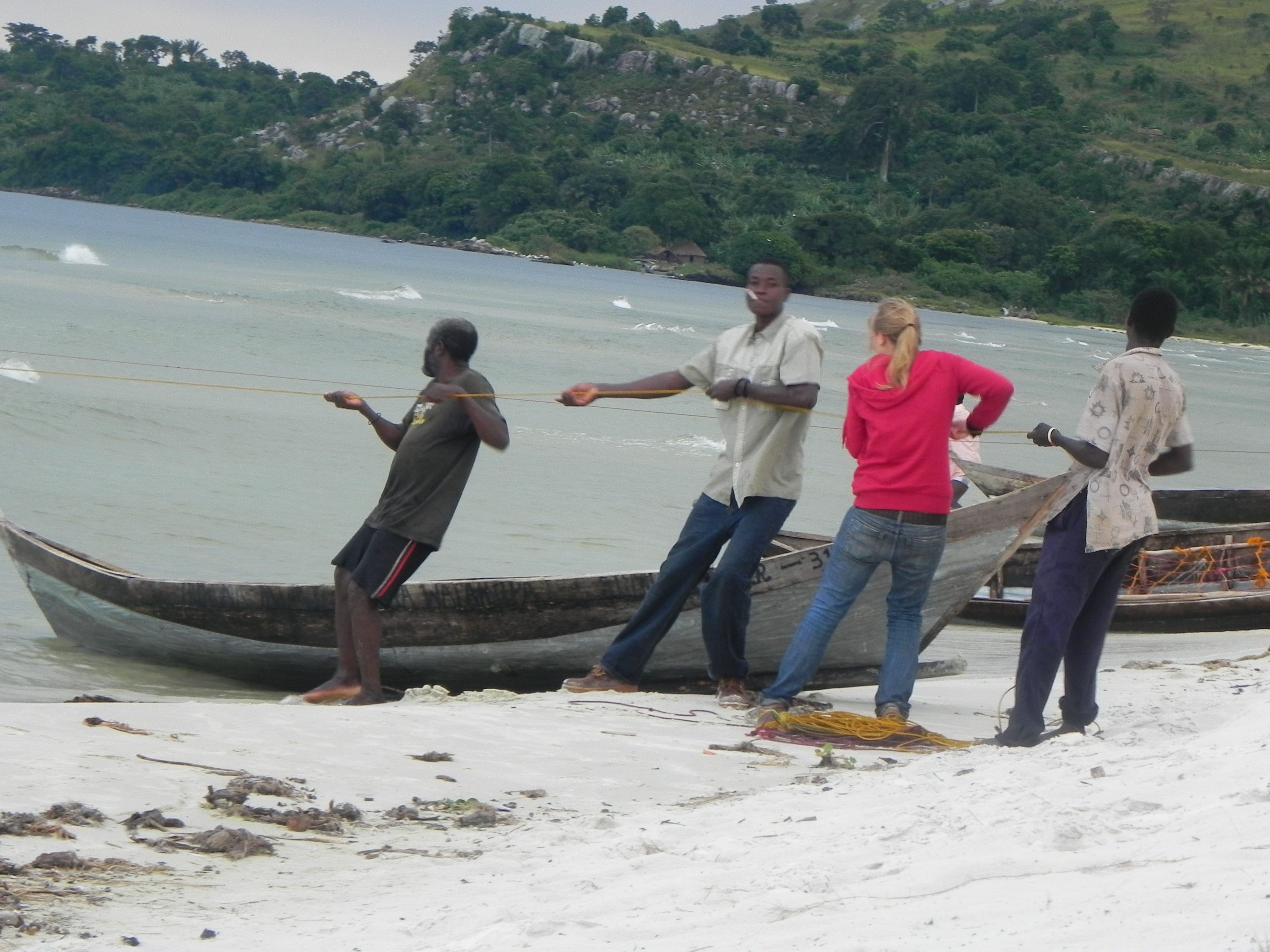 and
NOTE:  
Due to the aftershocks of the Covid-19 pandemic, we decided to suspend our Engage site. We believe in the next generation of strategic cross-cultural workers! Two of our former Engage students are currently on the continent with a two-year commitment, and both are seriously considering a long-term presence and serving here. That is a win!
Anyone can SAY they want to change the world and continue to live a
When Jesus said "I will make you fishers of men,"
he never left the choice
of pond up to you. Really.
S
o, get out of your own boat and float with us in the Congo.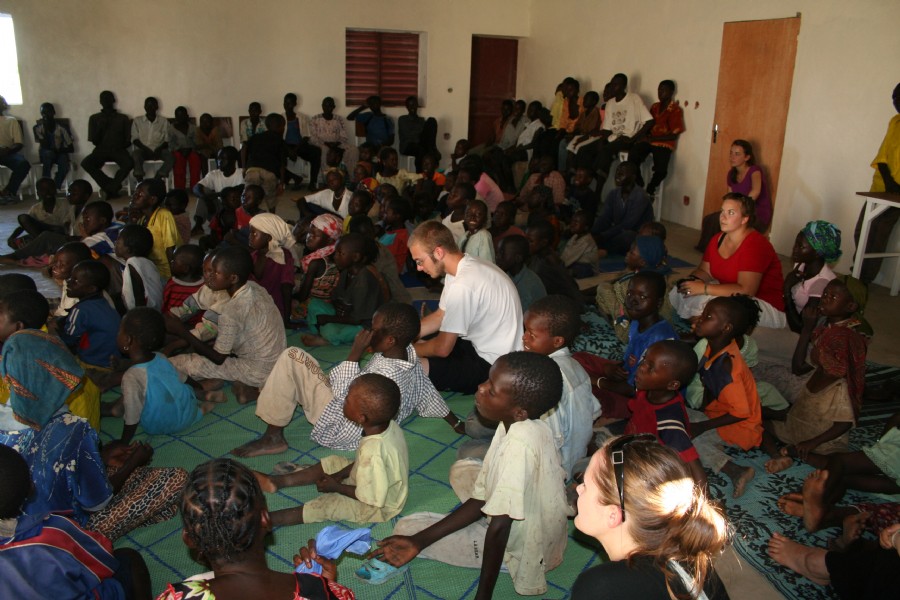 With Engage, you can take that next step in the journey, and see if you have what it takes to live in a cross-cultural environment.
There are four elements to an Engage experience:
1.  You continue your college courses online, with up to a 50% discount on tuition from one of our A/G universities or another online program of your choice;
2.  You learn to speak a foreign language- French;
3.  You follow a plan of spiritual formation and discipleship with the help of your ministry team members;
4.  You develop a ministry platform with your missionary team that provides a real answer to real problems and put that strategy into practice.  In this you learn what best practices are in a cross-cultural setting and develop the skills, motivation, and attitudes for life-long ministry.  You will also begin to see how God can use your own skills, gifts, and personal ministry.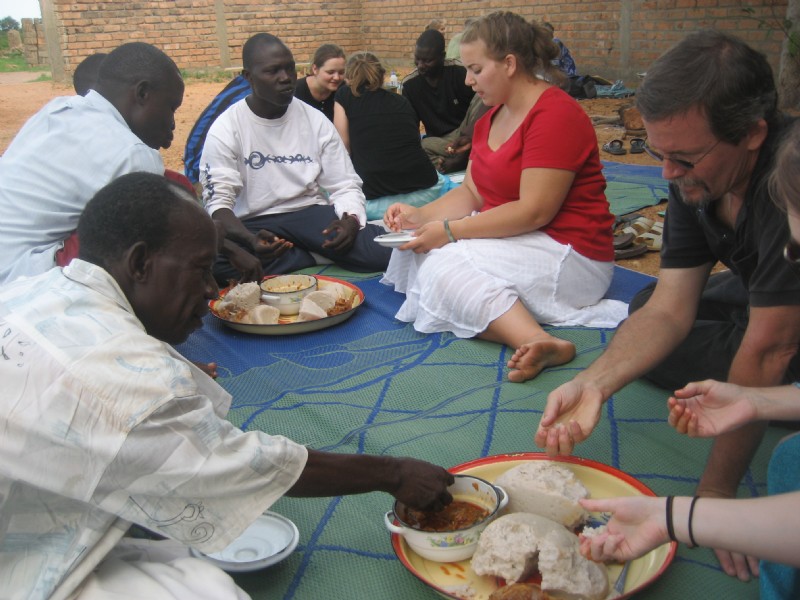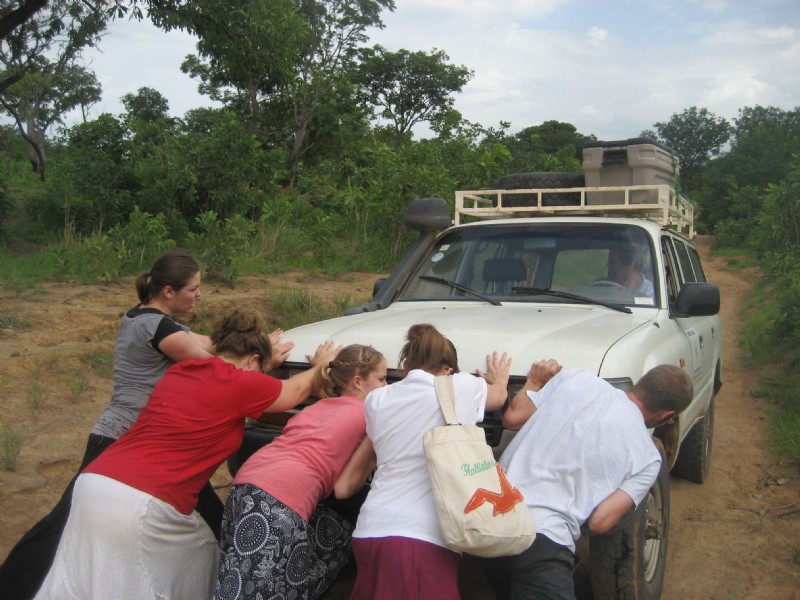 Field internships can be up to two years in duration.
The current estimated budget for housing, meals, local transportation, and health insurance (separate from tuition and academic costs) is $10,500/year or about $950/month.  This figure may be adjusted to local conditions and every effort is made to keep costs to a minimum.  In addition there are some start-up costs and the airfare.  We can send you our student manual that gives more information on the program and program costs.  Click

here

to email us. 
That is a lot of money, but we want to show you how raising your funding is DOABLE.
Applicants can apply and receive government aid in the form of grants and loans, for all costs normally covered by government programs at USA-based educational institutions.  They can also solicit tax-deductible contributions from churches and individuals to cover their airfare, room and board, and insurance.  Applicants are required to develop their own support base as this is part of the cross-cultural work experience.
A few of the ministry opportunities are:
teaching English as a second language  
youth ministry    
university campus outreach   
working with at-risk children,
primary and secondary school teaching,
nursing,
music, 
agriculture and
business as missions, micro finance, and small scale enterprise development.
Our goal is to work as a team, coming alongside our Congolese colleagues to develop with them viable ministries that contribute to the long-term success of local churches.  An attempt will also be made to align Engage students with ministry opportunities that relate to their intended future responsibilities.  If we have education majors, every effort will be made to put them into a local primary or secondary school.  Business majors can work on micro-finance or marketing projects, medical students can work in clinics, agriculture students will be encouraged to develop sustainable food production projects, music majors will learn to appreciate indigenous African music, and ministerial majors will work in local churches. 

HOWEVER your involvement in any kind of ministry or vocationally-specific experience is dependent on your level of French.

  For this reason the inital investment of four hours a day in language study is necessary for the first several months.  We have a language learning program we can send you before you arrive to get you started but you must understand that language learning is not an option, it is a necessity.  For this reason stays of less than six months are not possible.
Creative ministry platforms are encouraged.  Adequate supervision, accountability, and oversight will be provided, but ministry will be created as a team and leadership responsibilities shared with those who demonstrate the necessary character, personal discipline, and initiative.
These ministry efforts are not cookie-cutter, glorified vacations or make-work experiences. 
We like to say that EngageCONGO is not summer camp, but boot camp, so candidates are rigerously screened before being accepted into the program.  Be advised- this is not a sanitized version of Africa.  It is the real thing. 
Be a part of a team that seeks to make a real difference!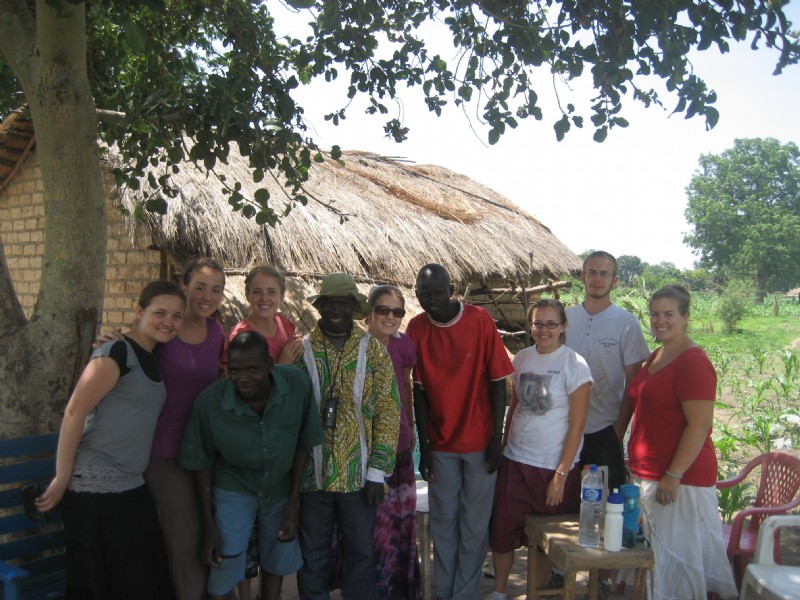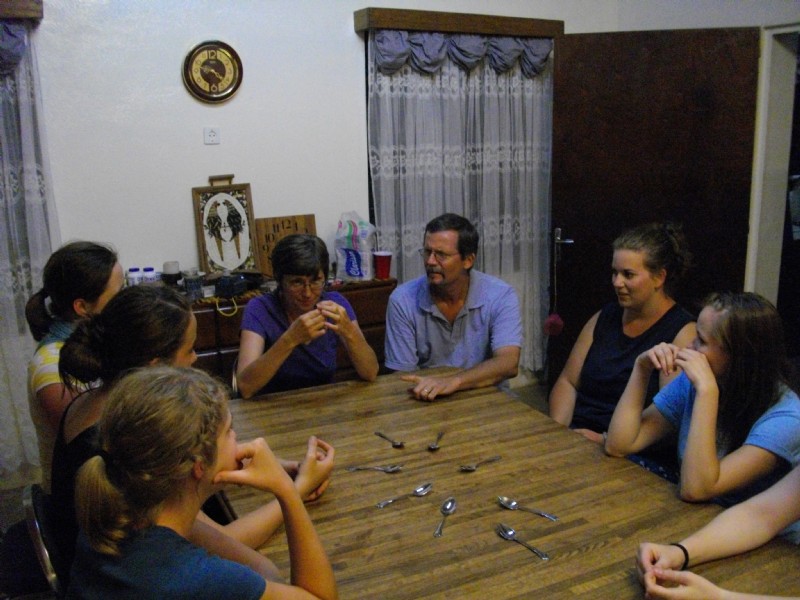 A NOTE TO PARENTS AND APPLICANTS: 
Every effort will be made to reduce the risks involved with living in Africa.  We (Bill and Sonia) are the parents of two daughters who grew up in Africa, in both village and urban settings.  They survived!  We have over 38 years of committed service on the continent.  Before working in the Congo we spent twelve years in Chad, Central Africa, and before that another eight years in Ghana, West Africa.    
Lubumbashi, where our ministry center is located, is a city of five million people.  It is in the southeastern corner of the country, and in an area of Eastern Congo that is separated from the tragedy, instability, and conflict associated with this part of the world. 
Students will be housed in a reasonably safe and supervised environment.  Individual students will never be permitted to be alone in public apart from adequate adult observation.  Guidelines are established to insure our students avoid unnecessary risks and these guidelines will be strictly enforced.  Any violation of these guidelines will meet with serious consequences such as removal from the program and immediate departure from the field.  This, however, does not eliminate the risks altogether.     
If you are ready for the challenge, Click HERE to go to the Engage website
o
r
click HERE to email us.
SHUT UP and FISH!